Moms Night Out with A Purpose
Thursday, October 5th at 7:00PM
Hosted at Trish Virga's house

Ticket is $45 to register.

REGISTER HERE

*last day to register is this Friday Sept 29th*

We are excited for a fun evening of service and fellowship! We will be partnering with Lighthouse Pregnancy Resource Center for our event. We will be donating, decorating, and filling care bags for new moms in need through the Lighthouse Pregnancy Resource Center. The items will be delivered to Lighthouse Pregnancy Resource Center to be distributed to new mothers in need. Light food & beverages will be served.

We are looking forward to seeing all who signed up there!


Any questions don't hesitate to email us at espto@easternchristian.org
Tote Bag Fundraiser
Tote Bag Fundraiser Pre-Sale


We are excited to share our Tote Bag Fundraiser with you!
It is canvas, oversized, and has a zipper closure!
Orders are due by 10/15/23
Each bag is $42
ORDER HERE:
https://www.paypal.com/donate/?hosted_button_id=K4QX65V8TPLAJ
Please put your child's name and class in the note section when you check out, so we can deliver your bag when it comes in!
Volunteers Needed
Here are some of our current needs:
Please Sign up below!

Chick-Fil-A Tuesdays Lunch Servers
Pizza Thursdays Lunch Servers

Please email us if you have any questions: espto@easternchristian.org
We are stronger together! Thank you for your consideration!
Room Parents Still Needed
Room Parents & Helpers are still needed in a few classes for this '23-'24 school year! Please consider volunteering for one of the open spots below if your child's class list listed. Thank you for your consideration!
STILL NEEDED:
PK Peacock/Mrs. Cruz: 2 Room Helpers Needed
PK Duckline/Mrs. Veenema: 1 Room Helper Needed
PK Chickadees/Miss Cingale: 1 Room Parent Needed
KT/Mrs Truran: 1 Room Parent Needed
KK/Mrs. Kim: 2 Room Parents Needed
2W/Mrs. Westra: 1 Room Parent Needed
2C/Mrs. Cirone: 1 Room Helper Needed
Interested in filling one of the open spots? Email us at espto@easternchristian.org
Teacher Lunch & Snack Refill
TEACHER LUNCH & SNACK REFILL
Please consider signing up when it's your class' month as well as when it's the PTOs turn :)! Thank you for helping us bless our Teachers & Staff!
Wednesday Oct 25th: KK, KT, KH
Wednesday November 29th: 2C & 2F
Wednesday December 20th: PTO
Wednesday January 24th: 1C, 1L, 1D
Wednesday February 21st: PK Ducklings, PK Peacocks
Wednesday March 20th: 2W & 2K
Wednesday April 24th: PK Chickadees, TK Doves
Wednesday May 29th: PTO
Scan this code with your smartphone camera now: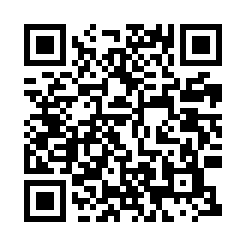 Website link:
https://signup.com/go/TJYKzwd
Thank you for your generosity and for blessing our wonderful teachers & staff!